Just before Mom and Dad left, we spent an afternoon in the park down in Waikiki
While Ken and Maria Hunter got cozy,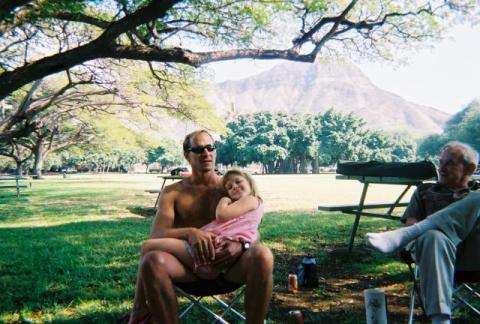 ---
Bryson and Rob practiced some power Yoga.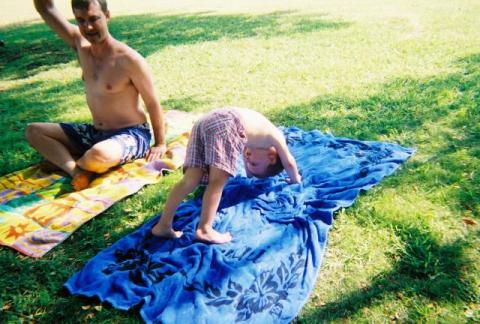 ---
Bryson invented several new poses while we were here. This is one of them.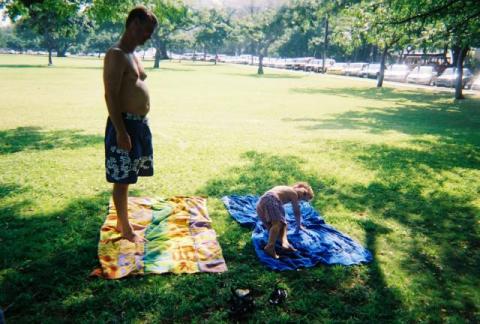 ---
Then we got in a tree. Sally must have put the shutter on automatic repeat. Don't miss Bryson chasing the pigeons at the end of the page. He chased them all across the park.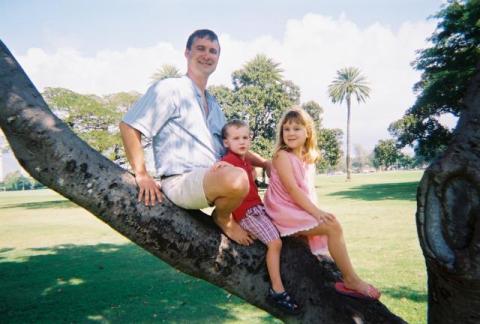 ---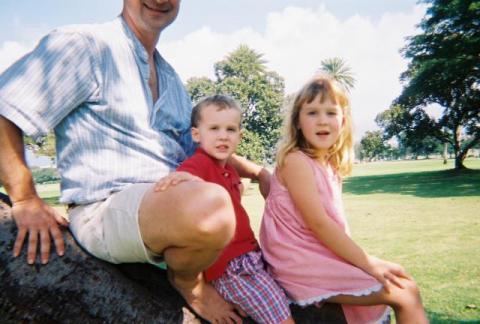 ---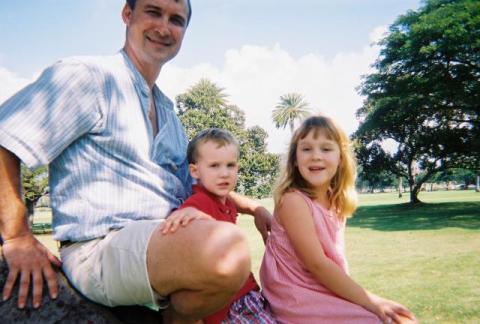 ---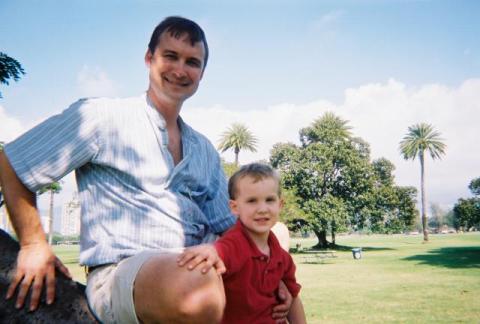 ---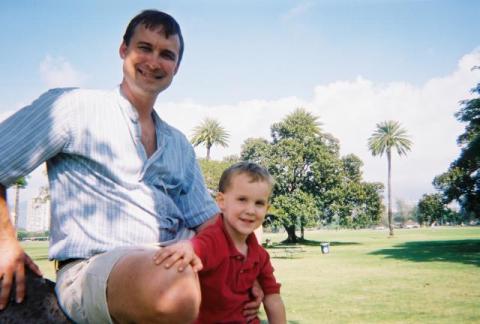 ---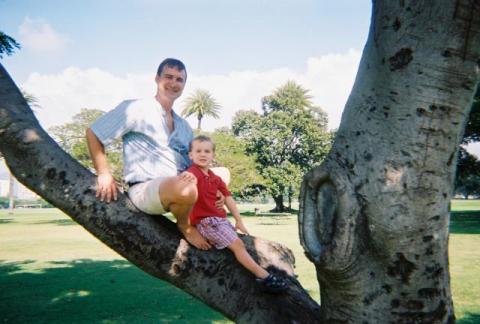 ---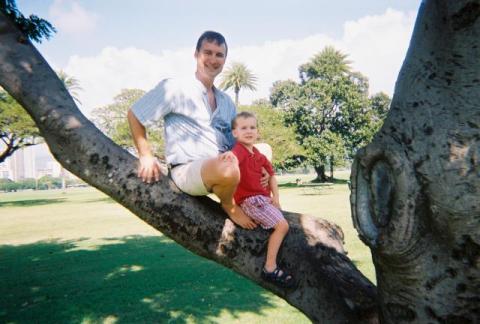 ---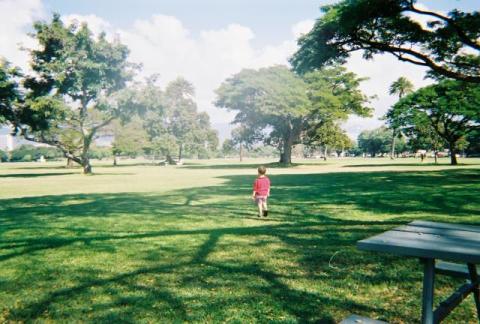 ---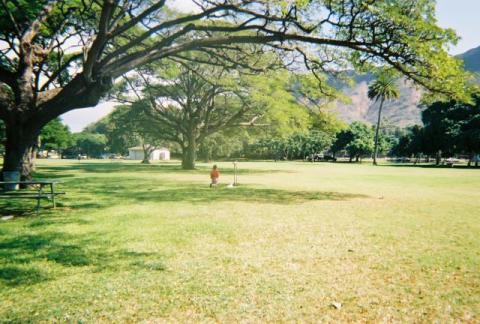 ---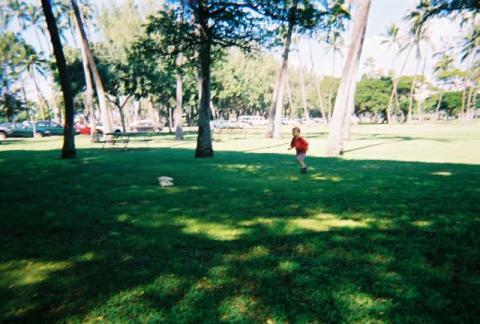 I think he would have gotten that one, except that it could still fly.
---
Go to thumbnails
Go to Top Page
---
Copyright Notice
First copyright year: 2003
Last updated: 3/12/2003 -- by R. Mackie