These are just a couple of shots that struck me as funny
Ken's bachelor party took place on Molokai. Although there were no traditional strippers, Ken's friends tried to make up for the lack. It looks like he appreciated their efforts.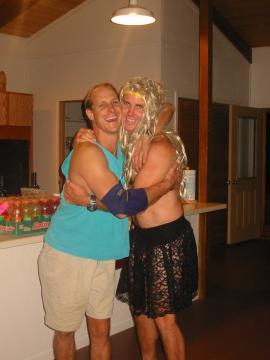 ---
I only caught the last night and day of Ken's party. None-the-less, he and his friends introduced me to spear fishing. As you can see I became know as the "Great white hunter" due to my incredible prowess at finding the largest fish. Actually, this is a fish that never grows over about 7-8 inches long. It is known to have been a favorite delicacy of the Hawaiian royal family. It was delicious.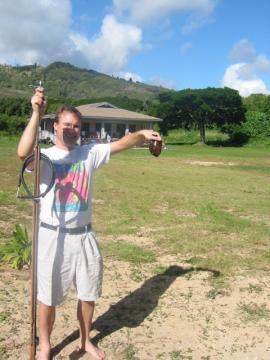 ---
The back of the airplane as we returned to Honolulu.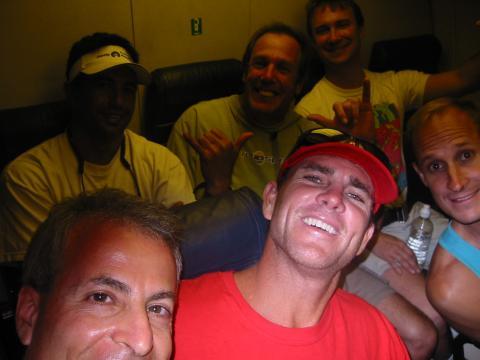 ---
Some tooks seats forward in the plane, which appears to have had a soporific effect.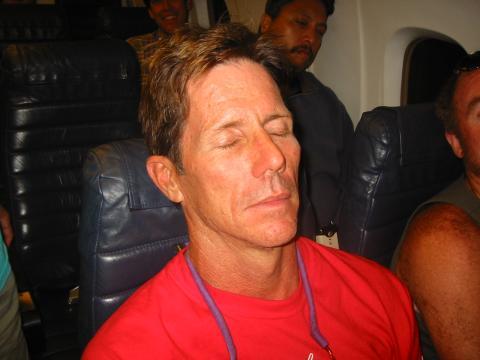 ---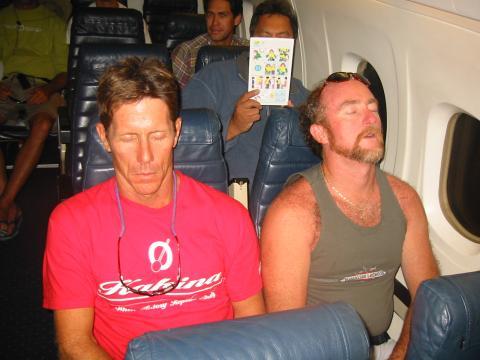 ---
Sally got the idea that we should buy a house and move to Hawaii. Actually, we all got that idea and Cori encouraged us. As you can see they took it quite seriously. Now, all we need is to increase our income 10 or 20 fold and we can buy a one room cottage on the top of an abandoned mountain somewhere. Sally found a listing for one nice place for $2.5 million.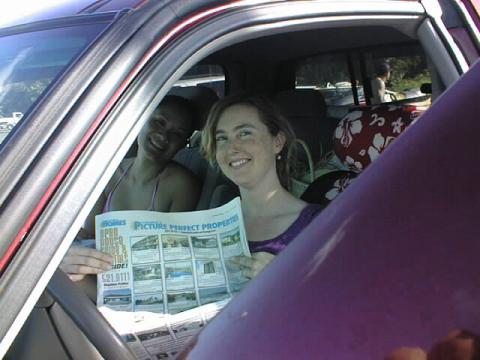 ---
Like father, like son.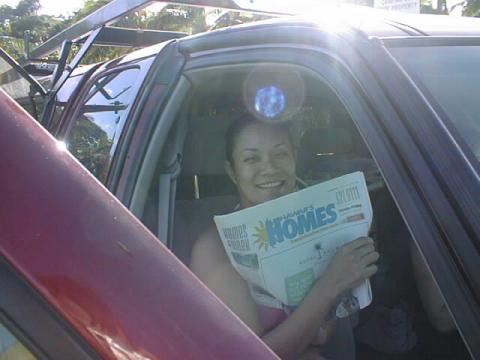 ---
Like father, like son.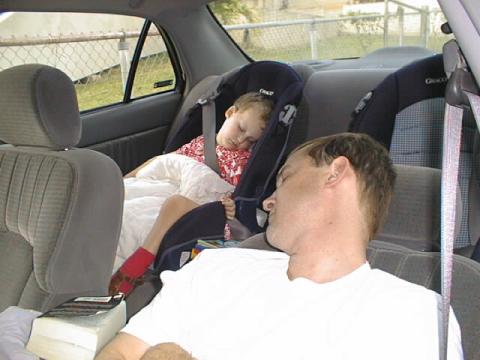 ---
For no particular reason, I just think this picture is fun. It is Maria Hunter, her GrandDad and Auntie Cori at the rehersal dinner.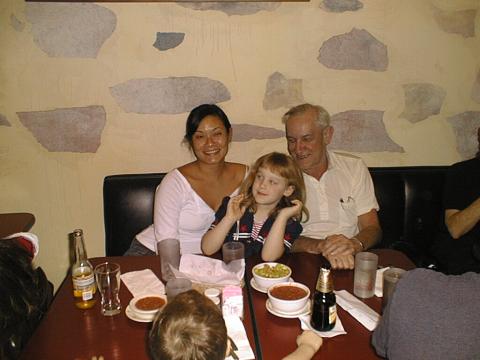 ---
Here's the crew that went to Molokai.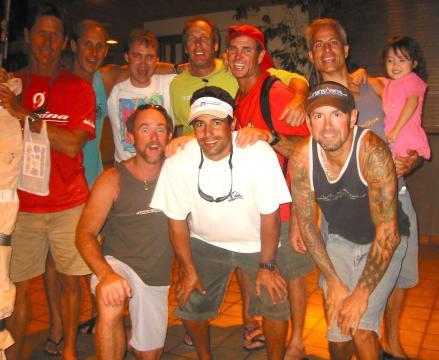 ---
Go to thumbnails
Go to Top Page
---
Copyright Notice
First copyright year: 2003
Last updated: 3/12/2003 -- by R. Mackie