One day we took a glass bottom boat ride. Rob got to go for a swim and learned to squid wrestle - catch octopus
Three years ago, we took a glass bottom boat ride on the Corral Queen. It's a wonderful experience, so we signed up again this year. Both times we were the only passengers on board. The captain and crew are wonderful, friendly and helpful. This year, I got up my nerve and asked the captain if I might snorkel off the boat. He not only said "yes", he jumped in and taught me to "squid wrestle".
This is an activity I had only learned about during Ken's bachelor party. One of Ken's friends had caught a fairly large octopus (known as a squid in Hawaii) in shallow water. This can be a little dangerous. If the octopus gets hold of the bottom and of you, you may not be able to keep your head above water. In this case large meant about a gallon of octopus, measured by stuffing it in a freezer bag. It's reach was around 5 feet from head to tip.
The octopus that Captain Kalani helped me bring in was much smaller - maybe a 2-3 pounds, with a reach of no more than 3 feet from head to tip. None-the-less, handling it was very exciting. It was strong and very creative in the use of it's many arms. Moreover, by the time I swam 300 yards to the boat, I was quite convinced that it was one of the smartest animals that I've ever encountered.
Here's a view from the boat of Kaneohe Bay.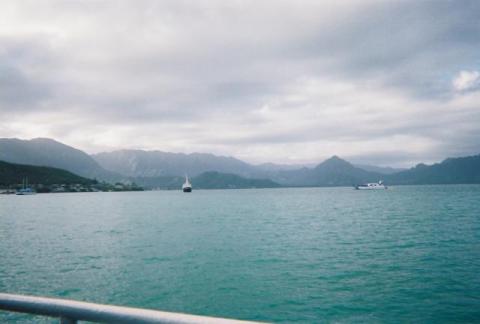 ---
Here's another.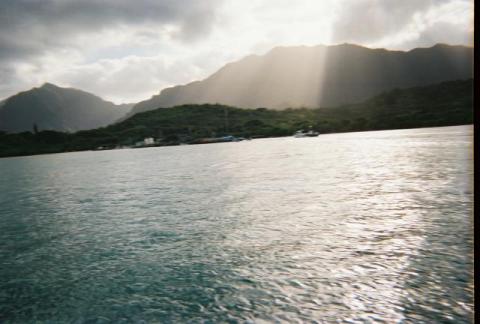 ---
Here's where Bryson, Maria Hunter and Sally get there first hint that anything unusual is going on. You'd hardly think that little stripe across my arm was anything much at all.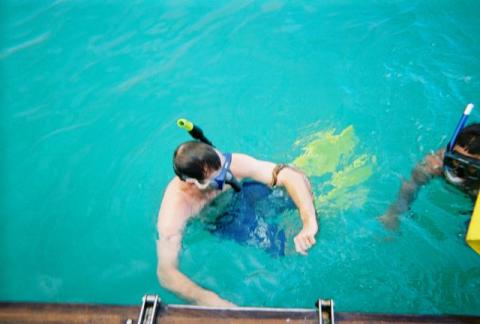 ---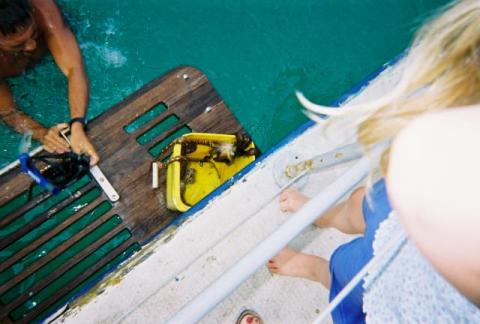 ---
But once we got it up on deck, the kids couldn't decide just what to make of it.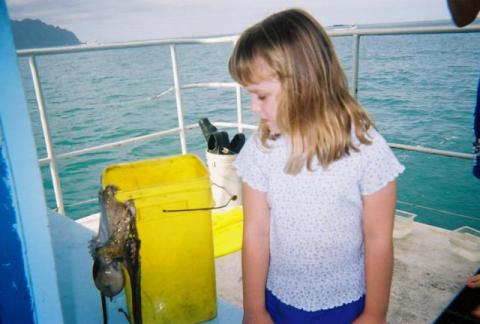 ---
---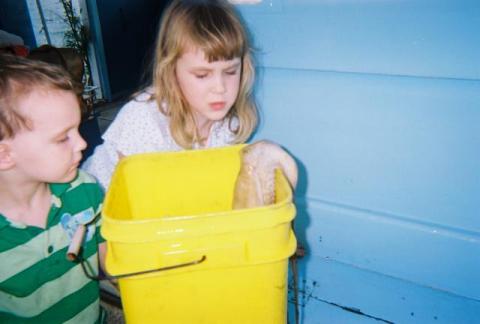 ---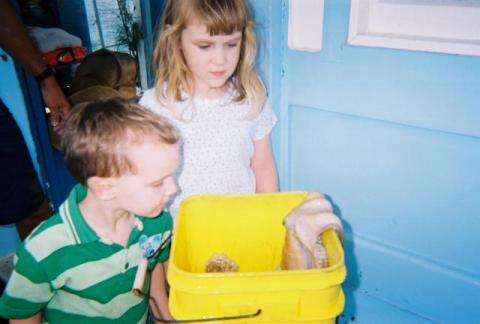 ---
Here you can kind of tell that the thing is just all arms.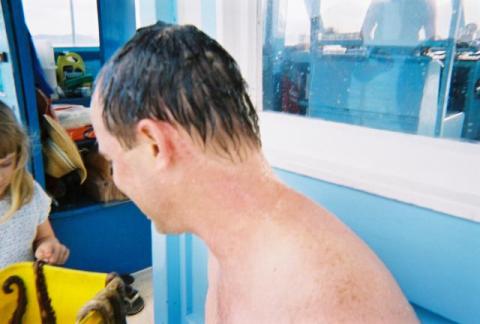 ---
Here is a sea urchin that Captain Kalani brought up. You wouldn't even think it was alive, but he put it in the container upside down. It righted itself in about 5 minutes.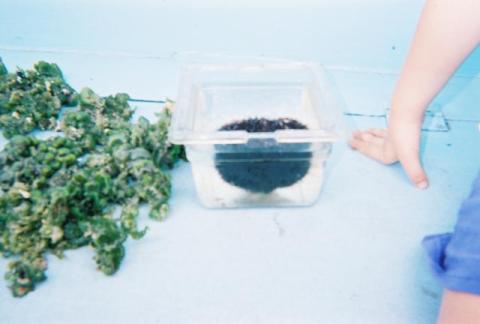 ---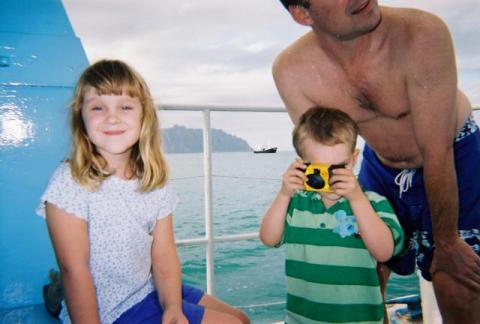 ---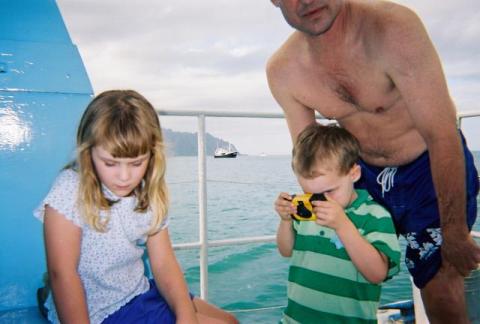 ---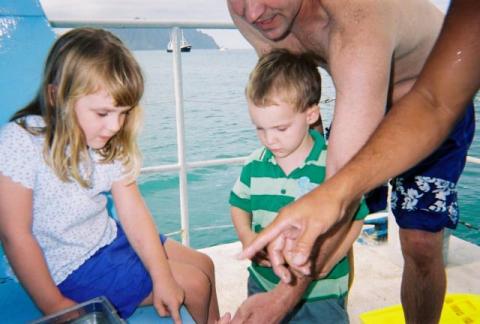 ---
In the next couple of pictures, Captain Kalani showed us how the sea weed he had pulled up was full of miniture crabs.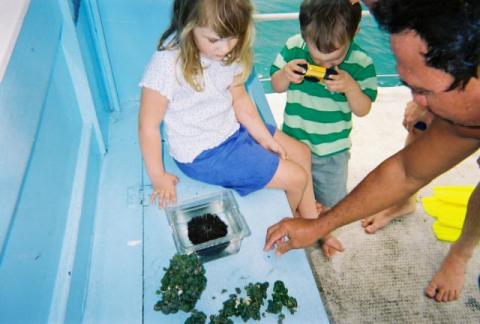 ---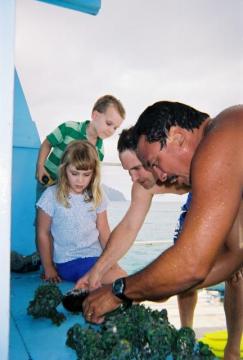 ---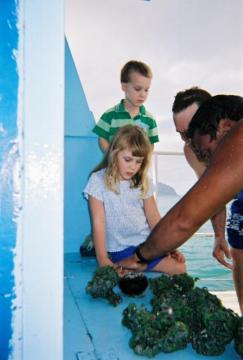 ---
While we were busy with the sea urchin and the crabs, the octopus started to make its get-away. Luckly, we noticed before it got overboard. It was interesting that one octopus was really determined to get away. The smaller one pretty much just sat in the bucket and waited.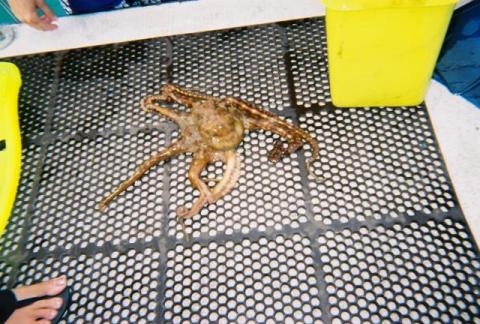 ---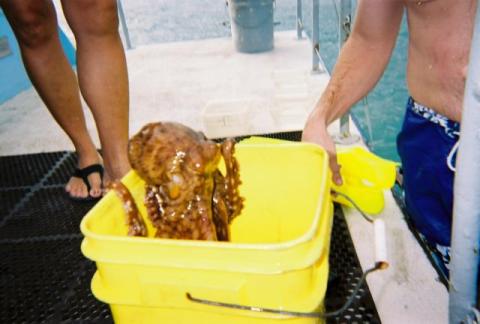 ---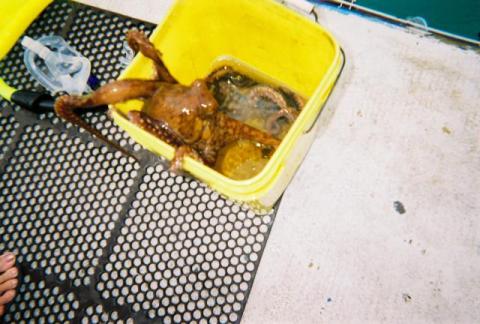 ---
Captain Kalani started egging me on. He put the bigger octopus on my head for a portrait sitting. He got me to try out an interesting variation on "taco", or raw octopus. I did not actually bite. As you can see, this gave the Bryson and Maria Hunter the confidence to get "up close and personal" with the beast.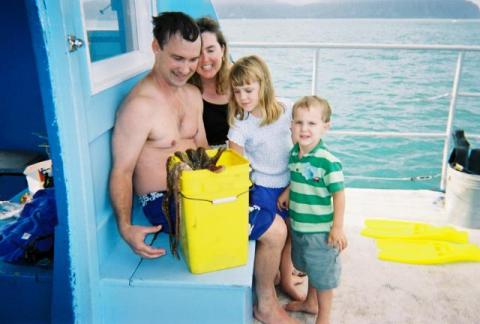 ---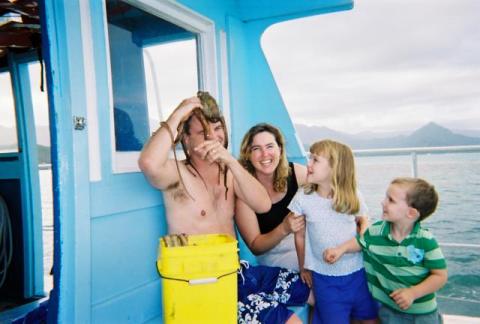 ---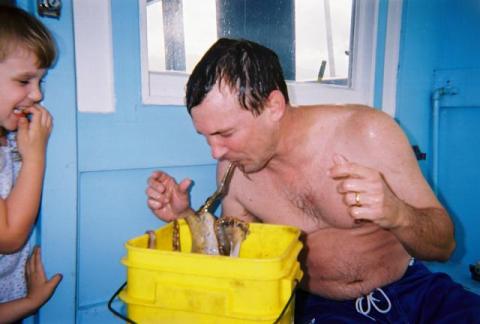 ---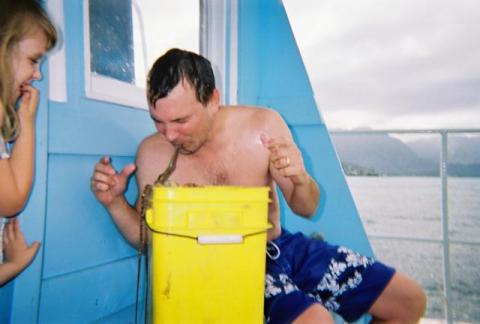 ---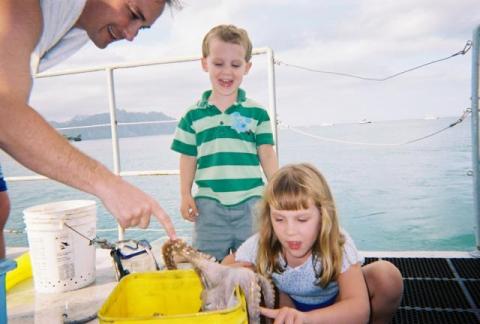 ---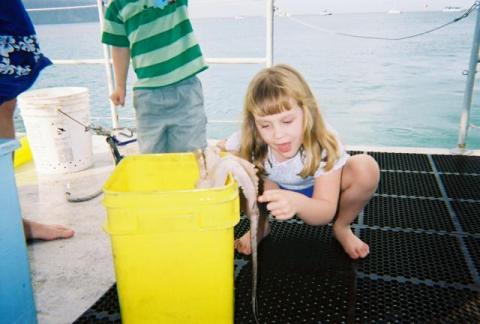 ---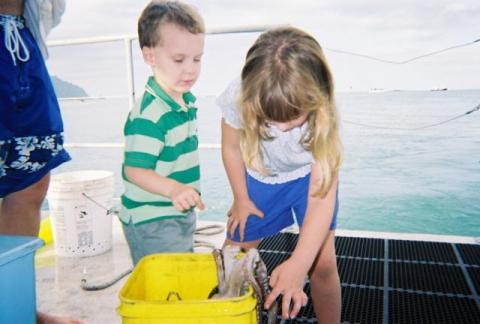 ---
Here's where the sea urchin does its flip.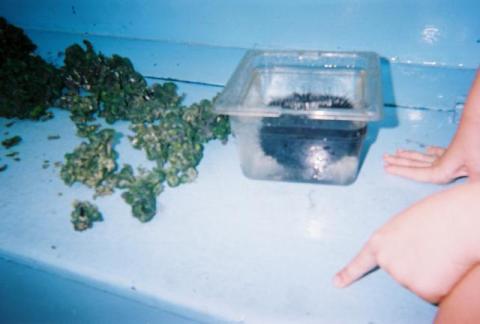 ---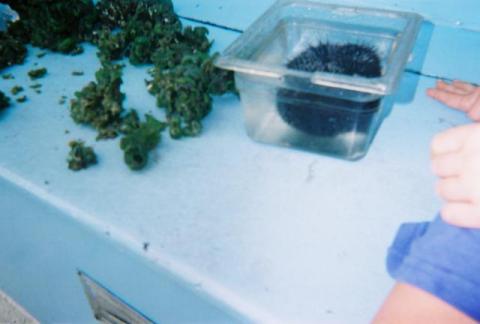 ---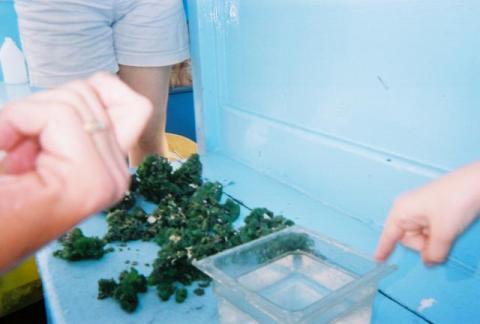 ---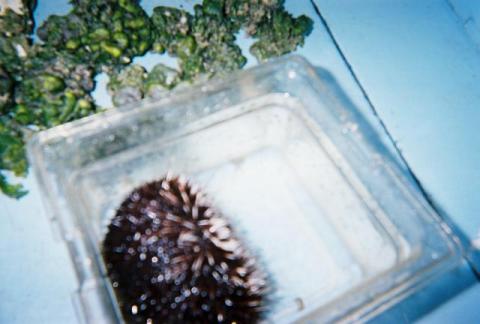 ---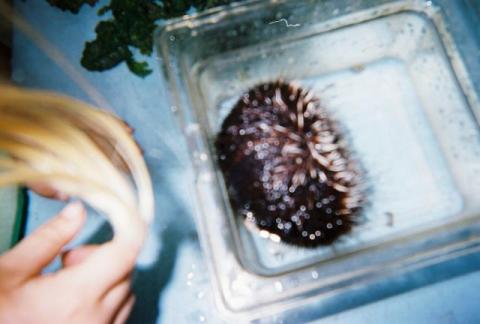 ---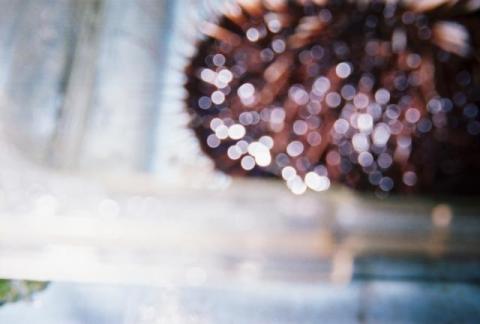 ---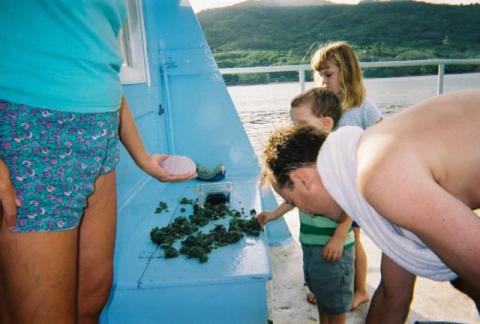 ---
Go to thumbnails
Go to Top Page
---
Copyright Notice
First copyright year: 2003
Last updated: 3/12/2003 -- by R. Mackie