The Mackie Playground Project
We're building a play house/jungle gym/swing set for Maria Hunter and Bryson.
Here are the newest pictures. (older stuff below):
(click on any of these pictures to go to a page of enlargements)
As you can see, we still need to put the permanent ladder and the fire-pole up.
Here are some of the disconnected parts. Someday, we'll finish painting them and bolt them together.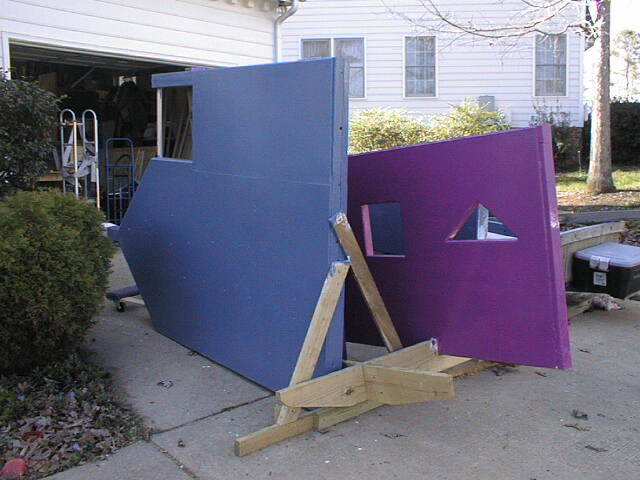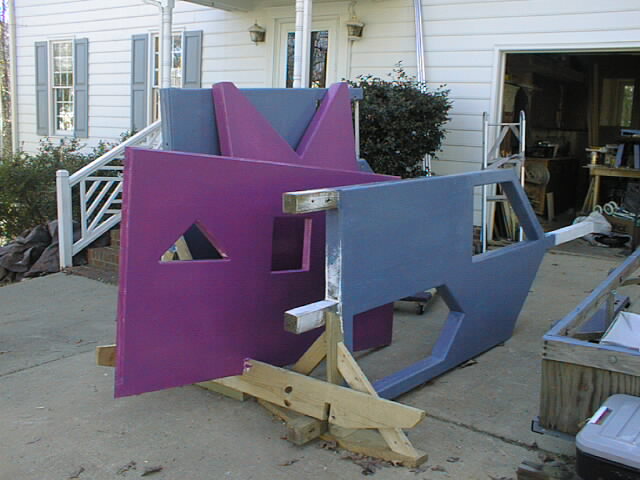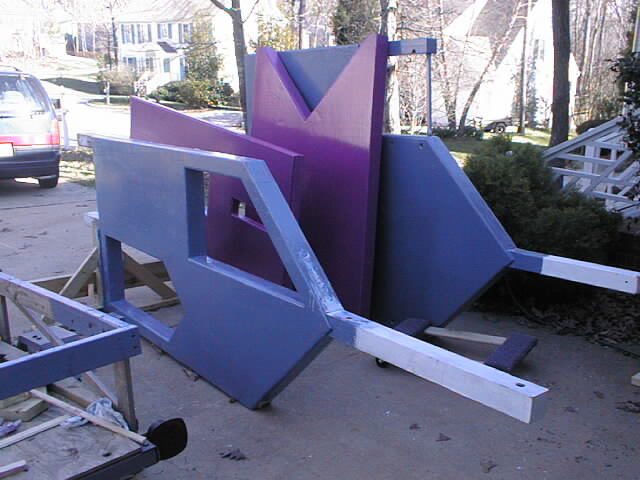 Here is the back of the structure after I raised it. The front still needs some paint. You'll notice that the platform in front of the slide is missing. That'll come soon.
This is the climbing wall with some of the grips. We need more grips, a rope and the slide to complete this.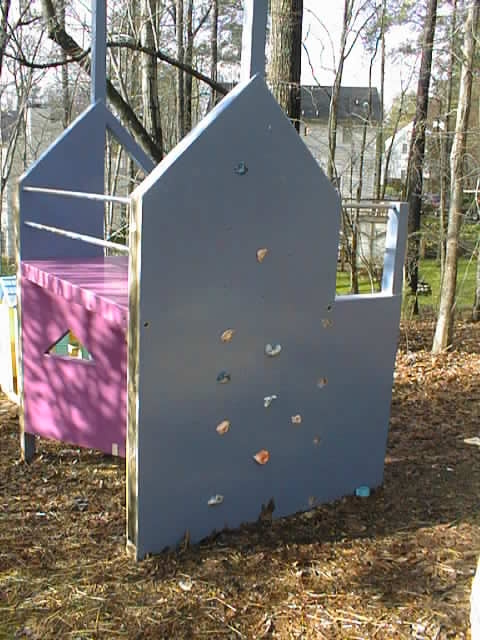 Go to Top Page

---
© Copyright Notice
First copyright year: 2001
Last updated: 03/30/2001 -- by R. Mackie